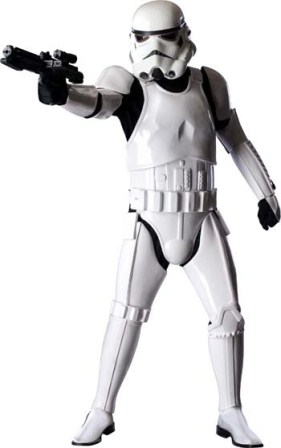 Just browsing Halloween costume shops I like to see what the most expensive costumes are and that should have been easier for me to assume it would be Star Wars. Mainly because of the technology used and the rights to use their name might be part of the expense. If you have the money to zap over then here are some great ones you should be trying out. Star Wars Stormtrooper Supreme Adult Costume was priced just under $1,000.
This comes with a Jumpsuit and molded armor pieces (chest and back pieces, codpiece, belt, shoulder and bicep pieces, gauntlets, thigh and shin pieces) and collector's edition helmet. The Star Wars Boba Fett Supreme Adult Costume is one of my favorites and it is going around $900.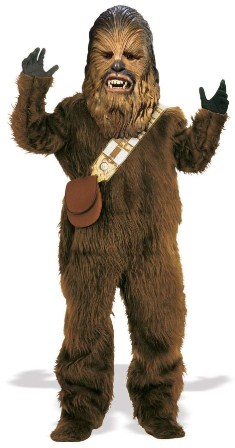 Princess Leia Organa of Alderaan (born Leia Skywalker; later Leia Organa Solo; and commonly referred to as simply Princess Leia She is one of the main protagonists of the original Star Wars trilogy. In Return of the Jedi, it is revealed that she is the twin sister of Luke Skywalker. Her mother was Padme Amidala. Sexy floor length dress with high cut side slits, belt and traditional style wig.
Another Star Wars adult sized costume that is much cheaper than the Stormtrooper is the Chewbacca Adult Costume. This wookie includes a fur bodysuit with overhead latex mask, sash and pouch.